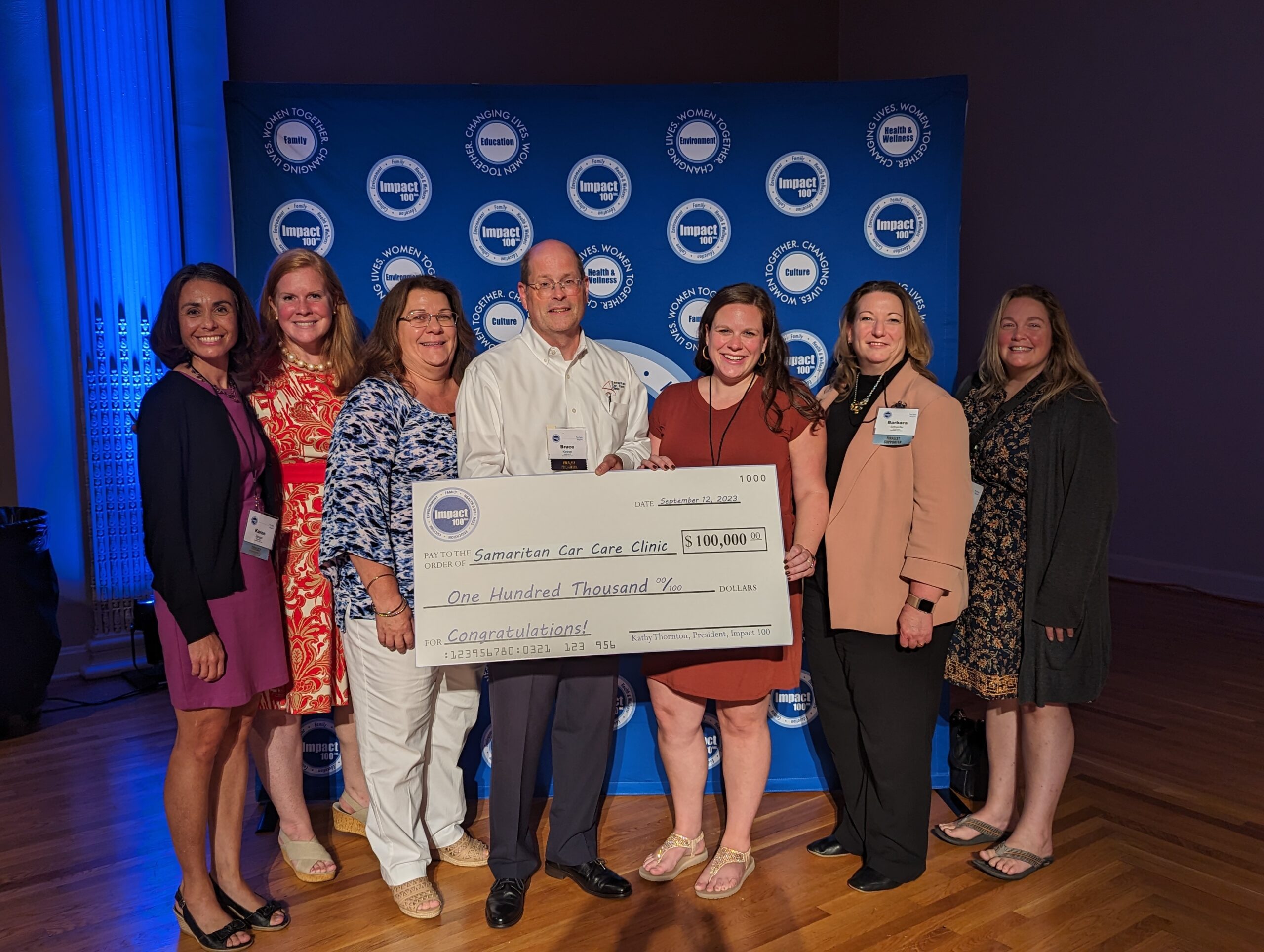 Impact 100 Includes SCCC in 2023 Funding Round
Impact 100 Includes SCCC in 2023 Funding Round
Impact 100 is a group of philanthropic women in Greater Cincinnati who sponsor an annual grant award process for non-profits.  The goal is to support innovative and transformative projects that address community needs.  Impact 100 members raise enough funds each year to provide four $100,000 grants.
The Samaritan Car Care Clinic was one of just over 100 initial applicants to be considered for a grant in 2023.  The Clinic's grant idea was to provide safe and reliable transportation for women referred to the Clinic by Ion Center for Violence Prevention, and Brighton Center.
In June 2023, Impact 100 announced that the Clinic made it to the Finalist round of seven non-profits.  And from those seven, four would receive grants.
On September 12, 2023, Impact 100 held its annual award gala.  And fortunately for the women the Clinic will be able to help, Impact 100 members chose the Clinic to receive one of the four grants.
With Clinic Director Bruce Kintner on stage at the Music Hall Ballroom were two representatives from Impact 100, as well as representatives from fellow Finalists People Working Cooperatively; Tikkun Farm; and Sweet Cheeks Diaper Bank.
Celebrating the great news with Clinic Director Bruce Kintner are left to right Karen Zengel (Clinic board member and Director, St. Vincent de Paul of NKY); Laura Menge (Greater Cincinnati Foundation and Impact 100 member); Sharon Kintner; Rachel Geiman; Barbara Schaefer (Director, Butler Foundation); Bridget Stadtmiller (Ion Center).