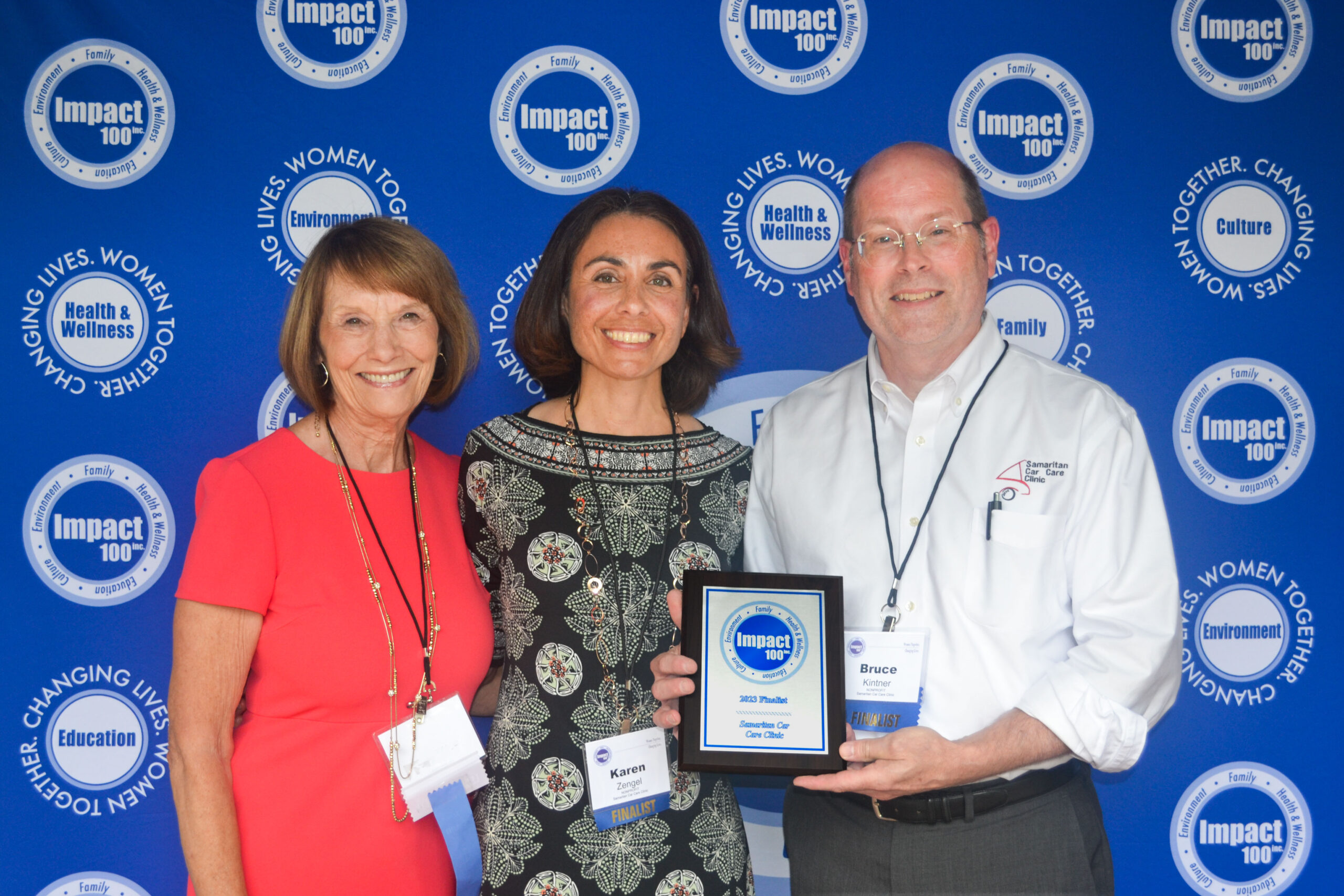 Impact 100 Grant Finalist
The Samaritan Car Care Clinic is pleased to share that Impact 100 has selected the Clinic as one of 7 finalists for the Impact 100 2023 grant cycle.  Impact 100 is a group of more than 500 women who support philanthropy in the Greater Cincinnati region.
For the 2023 cycle, just over 100 initial Letters of Intent were submitted by non-profits in the region.  That was condensed to 33 actual applicants.  That was then further reduced to 15 site visits by Impact 100 members.  And out of that group of 15, Impact 100 members selected 7 non-profits to be considered for 4 grants.  Each grant will be for $100,000.
The Clinic finds out in September whether the members of Impact 100 will select the Clinic as one of the 4 grant recipients.  The Clinic grant application was for a vehicle purchase program to support low-income single moms at Brighton Center and Ion Center for Violence Prevention.  Look for an update in the next newsletter!
Photo is of Impact 100 President Kathy Thornton presenting a Finalist plaque to Clinic board member Karen Zengel and Clinic Director Bruce Kintner at the Impact 100 Meet the Finalists event held June 27.