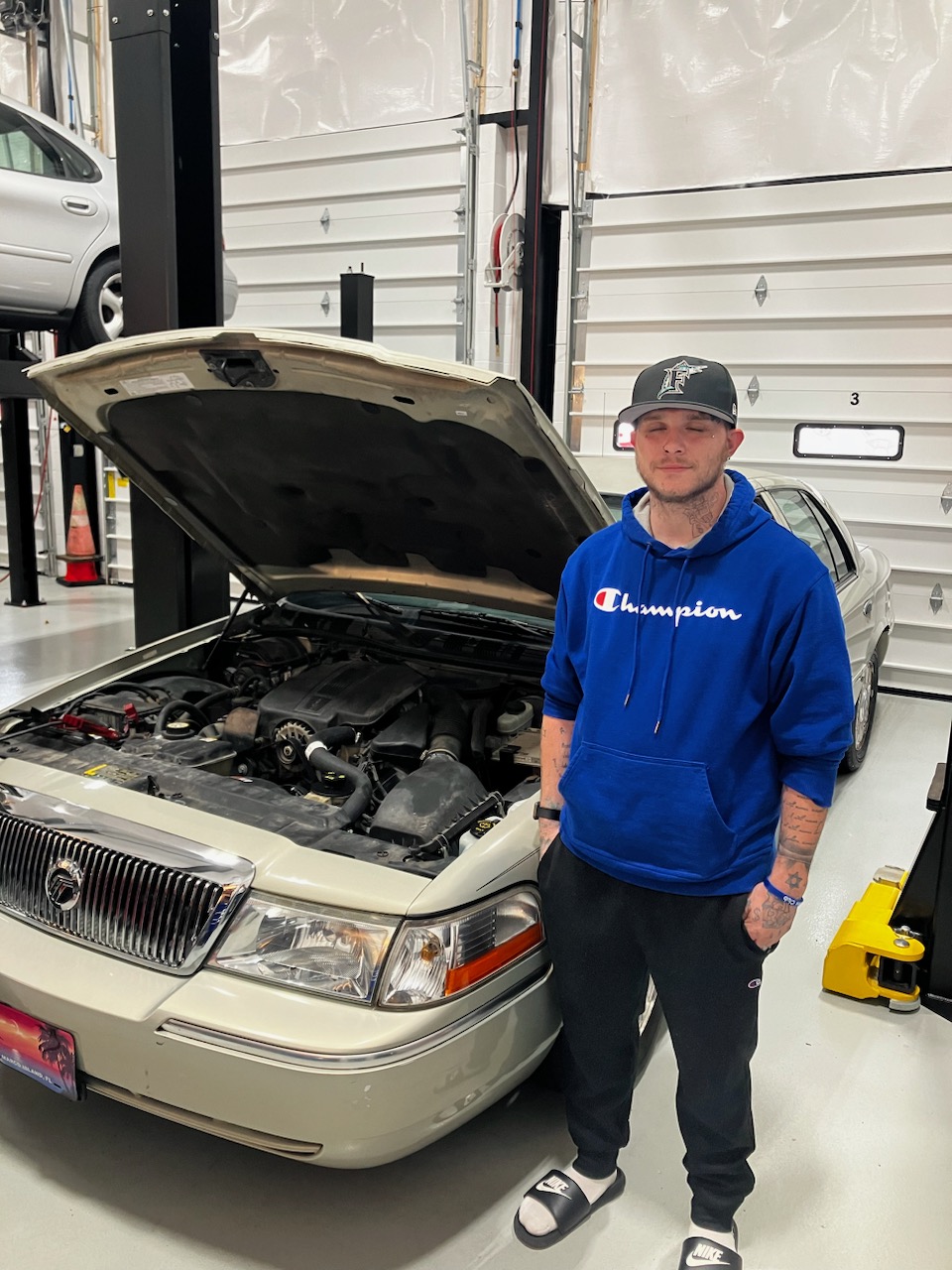 Successful collaboration: Life Learning Center, St. Vincent de Paul of NKY, Samaritan Car Care Clinic
This is Thomas, a Life Learning Center graduate, with his new-to-him 2005 Mercury Grand Marquis.  Photo was taken September 5, 2023.
It is a story of collaboration.  A supporter of SVdPNKY donated her 2005 Mercury to SVdPNKY several months ago.  Low miles, but a substantial amount of deferred maintenance.  Mark Bradley gave me a call, and we arranged to have the Mercury towed to a partner repair shop for review (Glen's Chevron in Covington), since the Clinic's own shop was not yet open.
Definitely had life left, but much of the car was original:  original tires; original brakes; original spark plugs; original fluids (at least the engine oil had been changed a few times), etc.
Life Learning Center referred Thomas McDaniel to SVdPNKY for a potential microloan to help with a car loan.  That got Mike Lyman and his team involved.  Mike and I touch base regularly related to potential vehicles and potential borrowers.
After much other work on the SVdPNKY side, Thomas was able to qualify for a microloan that he used to purchase the Mercury.  He was floored to find out that the car had less than 30,000 miles.  Yes, a lot of life left.
Thanks again to the partners at St. Vincent de Paul of NKY and Life Learning Center for collaborating to help Thomas stay on his path to financial independence.
Bruce Kintner, Executive Director